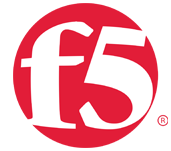 Welcome to the F5 Brand Showcase
With 20+ years of application service experience, F5 provides the broadest set of services and security for enterprise-grade apps, whether on-premises or across any multi-cloud environment.
F5 is able to deliver and protect applications—revenue-generating, brand-anchoring applications—from the point at which they are created through to the point when consumers interact with them. In other words, from "code to customer." This makes the combined forces of F5, NGINX, and Shape absolutely essential to every digital organization in the world, including the world's largest enterprises, service providers, financial and educational institutions, government entities, and consumer brands.